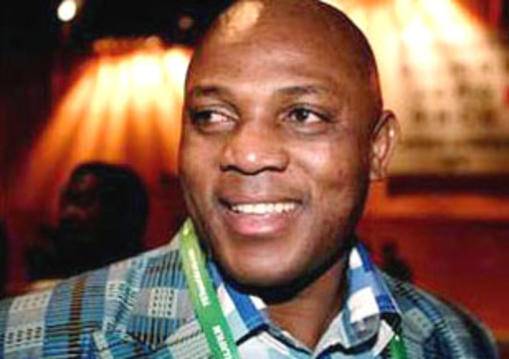 He is the Super Eagles coach and he is called Stephen Keshi. Here, the football maestro personae decides to shun any sports talk and let loose his lighter side.
Maybe what some know about Keshi is the fact that he was first, the captain of the Super Eagles team and the first person to have won the African Cup of Nations both as a player and as a coach. But there is more to the dandy man than this information.
He did have a childhood.
"I grew up like every other child and my parents were very concerned about how we grew up in our family," he begins.
Born in Azare, Bauchi State 51 years ago, he played for several football teams as a defender, both in Nigeria and abroad since the late 70s. His recent victory was at the 2013 African Cup of Nations. The low point of the year must have been the 0-3 loss to Spain at the 2013 Confederations Cup.
Enumerating on his life as a coach, Keshi, who says he loves playing table tennis and jogging, believes every job comes with its challenges.
"As a coach, one is bound to face attacks and criticisms. Most people blame coaches after every game, they point out what is good and what is not good. Even if you are winning, there are still some people around that would tell you that there are things the coach did not do right." Does he get angry at such comments? With a wave of his hand he says, "I respond by focusing on the business at hand and doing what I have to do."
Whichever way, he would not wish away the tension of a game like football. Hear him: "There is no way to relieve tension because tension will always be there long after the game is over. It does not matter the outcome of the game, you just put it behind you and tell yourself that it is in the past. You have to think ahead. In a game, you have three possibilities- you are winning, losing or drawing. Whichever one comes in, manage it and go ahead."
The football aficionado is quick to note that though members of his family, especially his wife, love the game, none is addicted to it.
"Addiction is extreme. Let's just say my wife loves the game but our passion level may not be the same because football is in my blood."
Revealing that he has been with his wife for 31 years, he reminisces on their first meeting: "I met her in Benin City when I was playing for New Nigerian Bank. When I met her, I knew right away that she was the person for me. I married at a very young age. If I did not marry then, it would have been difficult for me to settle down. It was my decision at that moment and I took to my parents' advice too."
Didn't an early marriage affect him career wise?
He responds, "It was not easy because members of our team were all young. Then, very few of us were married and as football players, we would hang out. Some people say that once a man is married, he is in prison and his wife does not allow him to go out and be as free as he used to be. That did not happen in my case because my wife did not tie me down or question my movements. Till date, I still hang out with my friends."
But there would have been temptations from other women as a young player then? He laughs and says, "I wasn't tempted by other ladies either. It is not every woman that you see that you want to sleep with. Self discipline is very important to your success in whatever you do and the fact that women flock around you should not make you lose focus."
Asked if it was true that some Ivoirians tried to seduce him with a woman to tie him down while he was playing in Cote D' Voire. He laughs heartily and says, "No. They can't tie me down with a woman. I only played in Cote D' Voire for seven months and after the competition, I left for Belgium."
In Belgium, Keshi says, he reached out to African footballers, who lived and worked there. "I did what I could with the ones who aspired to go to Europe and play. Also, I took the advantage to reach out to their families and I encouraged them to become what they wanted to become. I also served the national team. Then, we were trying to grow a very strong national team that would qualify for the World Cup which Nigeria was yet to qualify for. As a captain, it was my dream to help Nigeria qualify for the World Cup. I thank God we did it in 1994."
As far as style is concerned, Keshi says he is a stickler for sportswear, especially track suits. Indeed, it is very rare to find the national coach in any other attire! His reason is quite interesting:
"I have had people who have approached me several times, offering to style me in either suits or other attire. But Africa is very hot and I cannot be wearing suits around the place! Secondly, my job makes me sweat at all hours. I am always on my feet, screaming, yelling and jumping about. You should not expect me to put a tie around my neck and remain uncomfortable throughout the day.
"Again, I want to be in the same attire as the footballers. There is nothing wrong with me wearing a green/white tracksuit; it is the colour of the Nigerian flag, the colour of the team and I am proud to wear that instead of suits. I don't even like suits! I used to wear suit when I was playing in Europe, now I am tired of wearing them. Though I may come back to them later, I am not wearing anything other than African attire." So, what will he not be caught dead in? He promptly replies: "White trousers, I don't fancy them at all."
Despite all, he still loves to look good. On his most treasured fashion accessory, he says he goes for quality items but, "I am not interested in fashion items that one can buy for $5000 or $10000."
What does he dislike about people? A fan of African movies, which he watches during leisure, he says, "I don't like people who treat others in a demeaning manner; those who try to make others look small and insignificant. We are all equal and every human being is unique. I hate this and I believe you should be able to flow with other people."
So, who is the personality called Stephen Keshi?
Describing himself, he opines, "I am a reserved person; I like to be on my own as well as with my brothers; I don't like putting unnecessary pressure on people and I don't like people putting pressure on me. Also, I would want to be remembered as a guy that is pleasant to be with."
He would not conclude without chipping in a word for the youth.
"Believe in yourself and believe in what you want to do. When we were younger, we didn't really know what we wanted to do and thus, we got involved in so many things. But the moment you pick something and you think you can do it, you have to find out if you can do it and if you are convinced, go ahead as long it gives you joy. Moreover, ensure you have passion for it. Of course, on the way, you have people who are going to tell you that you cannot do it and that you are not so smart and that it is too difficult. You will meet a lot of difficulties on the way but be disciplined and continue to fight your way through. Whatever you do, take it to God first and let him show you the way. Talent is not enough, you need hard work," he concludes.